Dungeon of the Rogue Daemon
A multiplayer roguelike for the Commodore 64 and more!

Requires RR-Net or 64NIC+ cartridge, Ultimate 64, or 1541-UltimateII+.

The game is also playable online with a modern browser or via Telnet! (telnet rogue.jammingsignal.com 3006)
This game is a perpetual Work In Progress but it is playable! To win, find the "magic word!"

Chat with other players at https://discord.gg/dCCdaxd

For updates and server status see https://twitter.com/roguedaemon64
Credits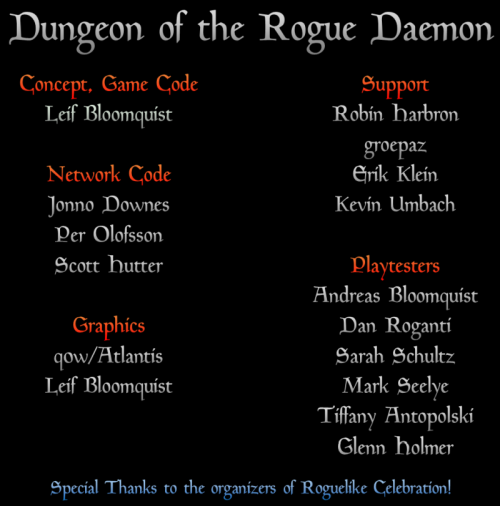 Background
Developer Info
Download
Click download now to get access to the following files:
Client for Commodore 64 with RR-Net or 64NIC+
Client for Ultimate 64 or 1541 Ultimate-II+
Client for Modern Browsers (Chrome Recommended)